The Creators of Magic City
The Writers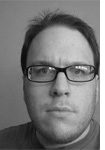 Greg Thelen
Location: Billings, Montana, U.S.A.
Skills: Writing, Amateur Design, Stick-Figure Comics, Artist Wrangling, Some Letterering
Contact: greg.thelen @ gmail.com
Website: http://gregthelen.livejournal.com, Twitter
Bio: Greg is the Writer of this shindig. He's really not sure what he's doing, but he hopes he doesn't screw it up. For years, he's wanted to get his writing career going. This is the first step in attempting to acheive that. Somehow, he got many great artists to draw his silly scripts. For free, no less. He has no idea how that happened, but he's grateful to everyone for all their help. Someday, he plans on buying them a drink or five to thank them.
Credits: Created Magic City; wrote almost all stories; drew one-shots.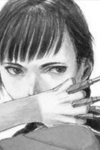 Cathy Ulrich
Location: Billings, Montana, U.S.A.
Skills: Writing
Website: Hollywood Hates Me
Bio: Cathy Ulrich has loved comic books since she was a child and grocery stores still had comic book racks. When she was old enough that her parents let her go to the comic book store alone, she went and got a job in one. Some of her favorite things are Sherlock Holmes, zombies because it's still okay to kill them and the Holst's "Jupiter." Check out her humor writing at Hollywood Hates Me.

Credits: "Aloysius Hunkapiller"
The Artists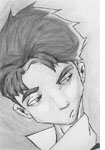 Nick Palazzo
Location: Connecticut, U.S.A.
Skills: Art
Website: To be decided
Bio: I have always been into art. And I have attempted almost every aspect of it. My first love, of course, is comics. My influences range from the people around me to artists like Yoshitaka Amano, Frank Miller, Tim Sale, Camilla d'Errico, Tite Kubo, Min-Woo Hyung, Salvador Dali, and a hell of a lot more. I'm really pumped to be apart of this project. And for that drink I am promised.


Credits: "James Murphy Is My Hero" and "Sky Point"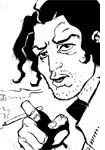 Branko Jovanovich
Location: Serbia, Europe
Skills: Pencils, Inks, Writing, Drinking, Breaking Things
Website: That's one skill I've never mastered. I hate computer and they hate me back.
Bio: In Serbian language "bio" means "was." So, I bio born in 1979. Some would say in the wrong place at the wrong time and they would be right. I'm a great fan of Italian graphic novel Dylan Dog and its artist, Corrado Roi. I've published some comics in various anthologies in my homeland, and now I'm trying to break into American soil (am I original or what?). Someday I actually plan to drink that beer the Writer (Greg) promised. If the Manga Artist (Melodie) happens to be there, the second round's on me.

Credits: "A Clear Voice"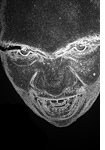 Jose Sanchez
Location: Maracay-Estado Aragua, Venezuela
Skills: Pencil, Ink, Color, Letter, Writing
Contact: jgsn1978 @ gmail.com
Website: http://joshuacomicsstudio.deviantart.com
Current Project: http://www.brandonmendelson.com
Bio: According to police records and the diary of father Damian Carras, I was born August 18th, 1978. Since I was a child, I liked to draw--paper, sidewalks, walls, nothing escaped my artistic derrangement. It was like that until the day my father (may he rest in peace) gave me a gift, a copy of Spawn #1. I found I could tell stories using pictures (gimme a break, I was a damn kid!). Since then I dived into comics, reading and learning Frank Miller, Stan Sakai, Jeff Smith, Alan Moore, Johji Manabe, Katsuhiro Otomo, Quino and many more became my inspiration. I ain't got no future plans whatsoever. I do not believe in foreplanning; I believe in living one day at a time. Saludos.
Credits: "Tunnel Vision" and "Zimmermon"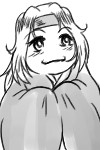 Hushicho
Location: Tennessee, U.S.A.
Skills: I do it all! Or at least I'm willing to try at least once.
Websites: http://hushicho.captainn.net, http://incubustales.smackjeeves.com/
Bio: I have loved art all my life, , and in the past decade have worked hard at applying myself in the field professionally. I have worked with creators all over the world, most notably Europe and Japan, and I also worked under some professional comic artists in the U.S. Ultimately, I decided to form my own small studio and did that successfully. Now I work hard to bring my artistic vision to the world.

Credits: "Be Careful What You Wish For..." and "Kangna"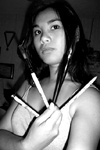 Melodie Lapot
Location: California, U.S.A.
Skills: Pencil, Ink, CG, Watercolor, and Acrylic (and some storytelling)
Contact: MelodieLapot @ gmail.com
Website: http://porcelainragdoll.deviantart.com, http://rice-lily.deviantart.com, http://rice-lily.mangabullet.com/gallery
Bio: I was born in America, but raised in Japan for nearly five years (military brat). I feel like a foreigner in my own country. :P I was inspired to become an artist because of the classic Maho Shoujo Anime, Sailor Moon by Naoko Takeuchi. I'm a college student who is majoring in Interior Design Major and a Comic Artist-in-training. It's a pleasure to be here and I hope you enjoy my future work.
Credits: "Drinking Contest"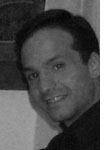 Gabriel Oliveira
Location: Porto Alegre, RS, Brazil
Skills: Artist
Bio: I started drawing when I was 5 years old and never stopped since then. At the age of 12, I completed two drawing courses, one regarding creation and development of comic books (drawing techiques and page design), and the other related to market experience, where the students were asked to create several kinds of comic book stories. Since then I've been working with black-and-white stories, web designing, T-shirts, among other things related to this area. In 2006, I graduated in Fisical Education at Pontinficia Universidade Catolica do Rio Grande do Sul. Presently, I'm studying Digital Games Development at Unisinos University.
Credits: "Thursday Night Fight"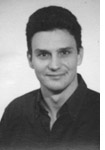 Giorgio Iannotti
Location: Caserta, Italy
SKills: Pencils, Incks, Painting
Contact: giorgio.iannotti@alic.it
Bio: I have two passions in my life: my family and comics. Although my life job is different (I'm an aeronautical engineer), I always sketched stories on every "found" piece of paper since I was very young. My favorite artists are Juan Jimenez and Hugo Pratt. I come quite often to the U.S. so... Greg, do not forget your drink, even if I'm teetotal!
Credits: "Sacrifice Cliff" and "Zimmermon"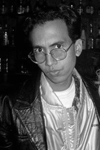 J.P. Manzanares
Location: Phoenix, AZ, USA
Skills: Penciling, Inking, Color-ing, Caricature, Photography, Web Design, Gag Writing
Contact: jpmanz @ gmail.com
Websites: Portfolio, Web Comic, Deviant Art
Bio: Hi! I'm J.P. or Jean-Paul. I'm originally from Ohio, and I moved to Phoenix 3 years ago. My most obvious traits are sarcasm and calm rational brevity. I'm a fan of brancusian simplicity, ghastly humor, asiatic kawaii, and the sequent-ial comic form. Some of my fav. examples of which: Sanrio, Jae Lee, Renee Magritte, R. Crumb, Daniel Clowes, Hieronymus Bosch, Kieth Herring, Ruben Bolling, Tatsuya Ishica. Of course there are many more! You should check out my sites! They have a variety of humorous words/pictures.
Credits: "The Many Faces of McStumpikin"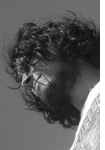 László Séber
Location: Oslo, Norway
Skills: Art
Website: rozsomak.deviantart.com
Bio: Drawing comics is a hobby that I've been doing for a while now, trying to get better page by page. Lately I've been trying to experiment with different techniques, just to see what happens. It's been a lot of fun drawing Cobb Field, because I got to draw regular people, in a regular evironment, which was very interesting to me! So, thanks for the chance, Greg!

Credits: "Cobb Field" and "Zimmermon"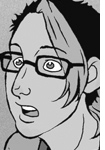 Rachel Dukes
Location: San Diego, CA, USA
Skills: Writing, Amateur Design, Drawing Comics
Contact: rachel at poseur ink dot com
Website: www.poseurink.com
Bio: I love comics. Reading, writing, drawing, touching, smelling – you name it. I've known since I was seven that I wanted to comics when I grew up. I've been published in various anthologies, interned at Top Cow Entertainment, was one of the first recipients of the Women Webcomikers Grant, and have my Bachelors of Science in Media Arts and Animation. I run my own indie publishing company, create custom merchandise for other artists, and do freelance illustration in my spare time. I live in San Diego with my partner, Mike, and our cat, Frankie.
Credits: "The Genie Bar" and "END"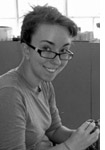 Anna Clinch
Location: Indianapolis, IN, USA
Skills: Art (biased towards drawing and inking) and creative writing
Contact: amclinch @ gmail.com
Website: TBD, for now http://www.flickr.com/photos/clinchgoldfinch/
Bio: I am a current student at Herron School of Art and Design, studying Illustration/Printmaking, minoring in Art History, with a concentration in Sleep Deprivation. I dye my hair purple sometimes and wear yellow on Fridays. I can be found drawing friendly aliens and Sasha the Soviet cosmonaut - my current and future project is a graphic novel detailing the adventures of Sasha. My early inspiration was Hayao Miyazaki and Studio Ghibli, and now my artistic inspirations include J.C. Leyendecker and David Mazzucchelli.
Credits: "Dirty"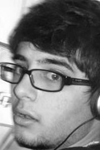 Chris Shehan
Location: New Mexico
Skills: Drawing, Digital Painting, Concept Design
Website: http://zhourules.deviantart. com http://www.badasserystudios. com
Contact: zhourules@gmail.com
Bio: I've always drawn. Since as far as I can remember. I've never taken any art classes for various reasons, but I've taught myself everything I know through various books and the internet. I've also gotten help here and there from professionals in the industry. Following high school I started getting noticed for my art improvement. Making connections with other motivated artists on DeviantArt helped push me even further. Especially from Ricky Martinez who got me my first comic gig with him on a book called Hell Paso. After Hell Paso we pushed our skills further and founded Badassery Studios. A tryout was held and other motivated artists like us were discovered and brought in to create what is Badassery Studios.

Credits: "China Alley"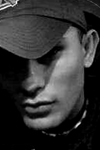 Ricky Martinez
Location: Mars
Skills: Drawing, Digital Painting, Concept Design
Website: http://voltage24.deviantart. com http://www.badasserystudios. com
Contact: voltage024@yahoo.com
Bio: I've been drawing since I can remember. The idea of creating worlds with just my imagination is probably one of the biggest reasons why I fell deeply in love with art. I also love the challenge art brings to the table. I love learning new things and as an artist, there's never enough you can learn. I recently got back into drawing after a 5 year break. Now I'm back and along with my Badassery Studio mates, I will take my art to heights I never imagined by pushing myself everyday.
Credits: "China Alley"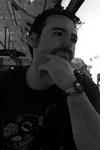 Francisco Quilez
Location: Madrid, Spain.
Skills: Artist/Animator
Website: http://frangsx.blogspot.com
Bio: I draw since I can remember. I read comics since I can read. I work in the world of animation and illustration since 1999. I have worked on many projects, from animated series to feature animation, advertising, etc... I've made animations, layouts, backgrounds, storyboards, etc... I would like to publish a comic in a major editorial, I hope not take long to get it.

Credits: "Aloysius Hunkapiller"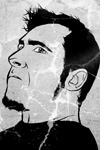 PUSTE
Location: Alicante, Spain.
Skills: Penciling, Inking, Color
Website: http://pustestudio.blogspot. com
Contact: pusteanton@gmail.com
Bio: Who am I?


Credits: "Aloysius Hunkapiller"
The Letterers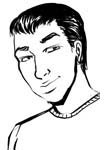 Brandon DeStefano
Location: Baltimore, Maryland, U.S.A.
Skills: Freelance Writer/Journalist, Editor, Letterer, Colorist
Website: http://www.comicspace.com/brandon_destefano
Bio: From a very young age, I knew I wanted to pursue a career in comics and that nothing would stop me from doing so. Honing my skills in writing and graphic design, my career has taken me from Wizard Entertainment to Gemstone Publishing and now to a freelance career. I got my first professional break in the form of NASCAR Heroes from Starbridge Media and NASCAR Comics in 2008 and have continued to push my skills in earnest ever since. Please visit my Comic Space page for samples and contact information.
Credits: "James Murphy Is My Hero," "A Clear Voice," "Tunnel Vision," first three oneshots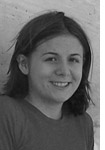 Brittany Lynn
Location: Iowa, U.S.A.
Skills: Letterer, Graphic Designer, Artist, Writer
Websites: http://thequietwriter.deviantart.com, http://brittanylynn.deviantart.com
http://www.fictionpress.com/u/462942/, http://www.fanfiction.net/u/757768
Bio: I love pretty much everything to do with the arts, though I can only fully claim the skills of a professional freelance designer. I'm a decent artist though, and if I would get around to finishing one of my books, I think I'd have the potential to be a good writer as well. I also love stories. I love to read novels and manga. I also play the piano often.

Credits: "Be Careful What You Wish For..."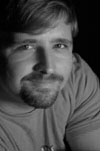 Jerry Lucas
Location: Dickson, Tennessee, U.S.A.
Skills: Lettering, Coloring, Writing
Websites: Myspace, http://projectmercurycomic.com (Writer), Graphic Design,
Thursday Night Fight lettering
Bio: I'm currently writing the web comic Project Mercury. Created by Rex Buttrey and Shane Maness. I was a graphic design major at Nashville State Community College. I''ve written A few articles for the Westview Gazette, a Screenplay lost in pre-production and have a surprisingly large number of unfinished short stories. I spend the remainder honing my many crafts. Acting, Coloring, lettering and well all things art.
Credits: "Thursday Night Fight," "Sky Point," "Oneshot: Weather"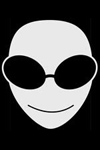 E.T. Dollman
Location: Unknown
Skills: Lettering, Writing
Website: www.caleidocomics.com
Bio: E.T. Dollman is "The Greatest Letterer that came from Outer Space". On Earth, he letters Femforce for AC Comics, The Porch by Bruce Brown and a few more. He's also working on a secret project for an indie publisher on the Crab Nebula, but that's another story. He's writing an ultimatum for your planet, and it's coming out pretty nice! You can find him wandering at www.caleidocomics.com, or sailing his spaceship into the Milky Way's core.
Credits: "Sacrifice Cliff," "Cobb Field," "Zimmermon"